Our knowledge of supplying the woodworking and furniture sector is extensive. We have a wide range of products for various applications, which have been designed specifically with this sector and its material properties in mind.
Items designed for wood and furniture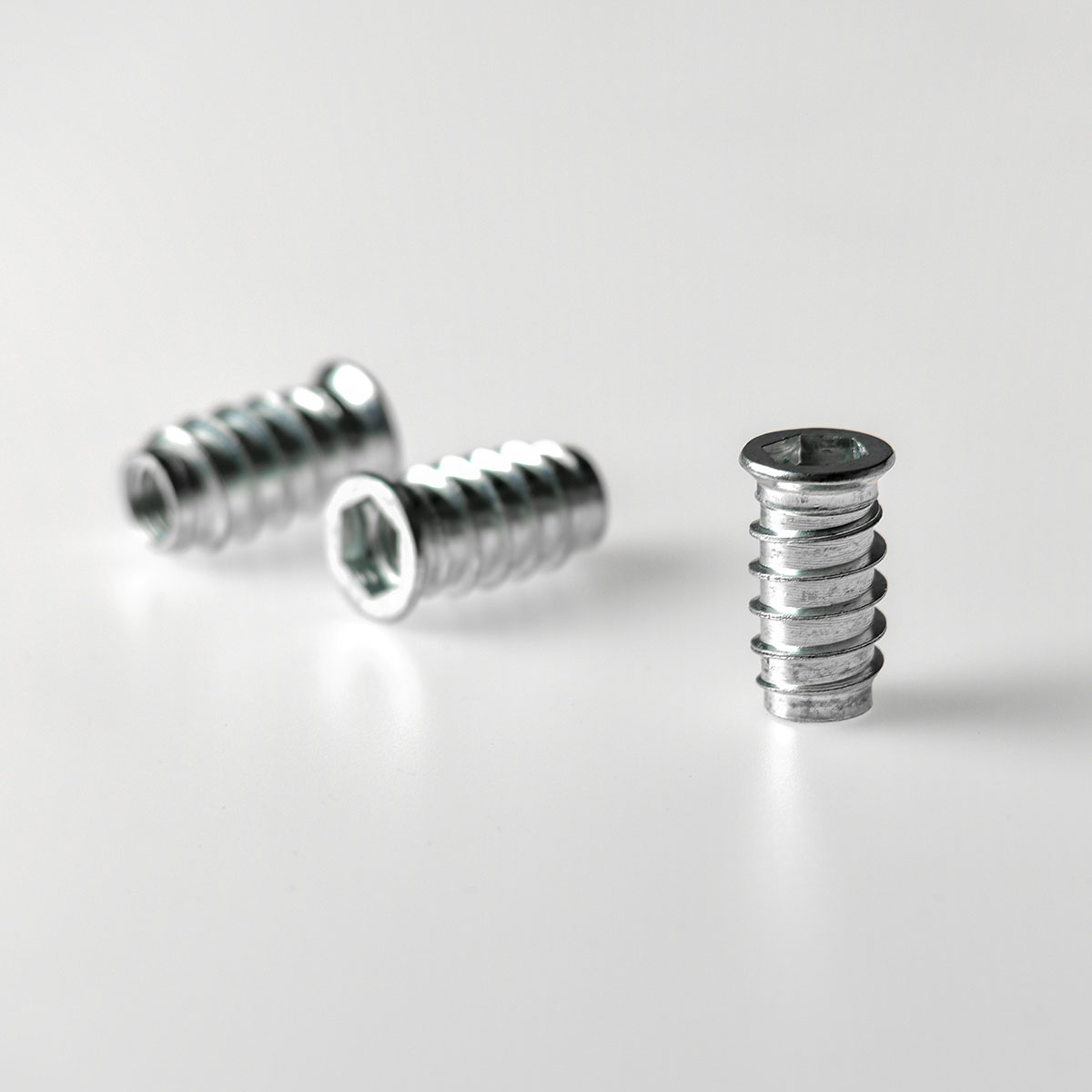 Insert nuts
A Mauri steel insert nut gives a higher level of performance and confidence compared to die-cast versions. It is the perfect anchor for various material densities to create a long lasting connection. The presence of the head facilitates depth positioning. Insertion by screw-in action is performed using the part's recess.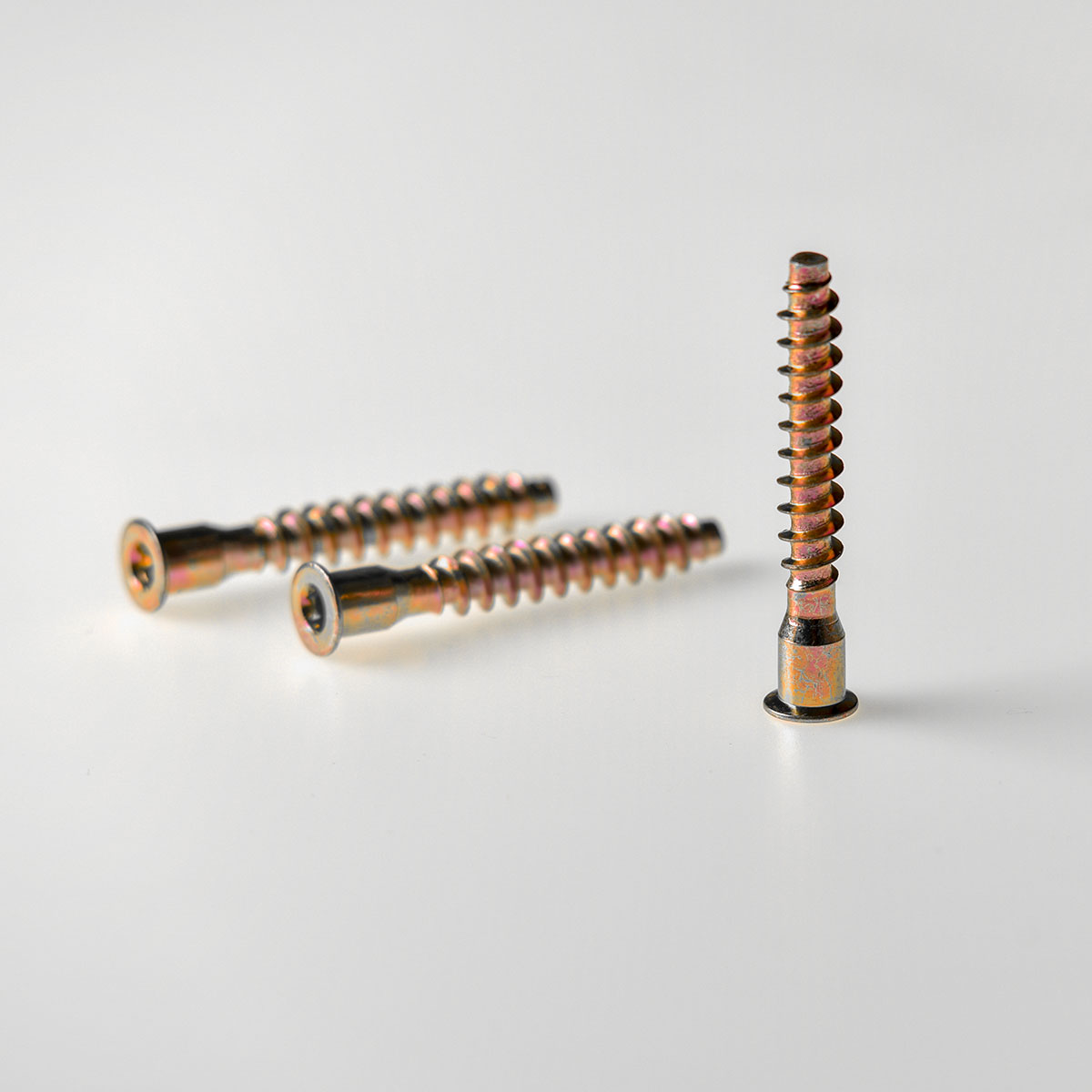 Wood screws
Assembly screws are one of the company's historic products. They allow a quick and safe assembly of wooden parts and are available in different types and sizes. All Mauri screws have in common an area under the head specially designed to provide maximum support and to minimize wood deterioration over time.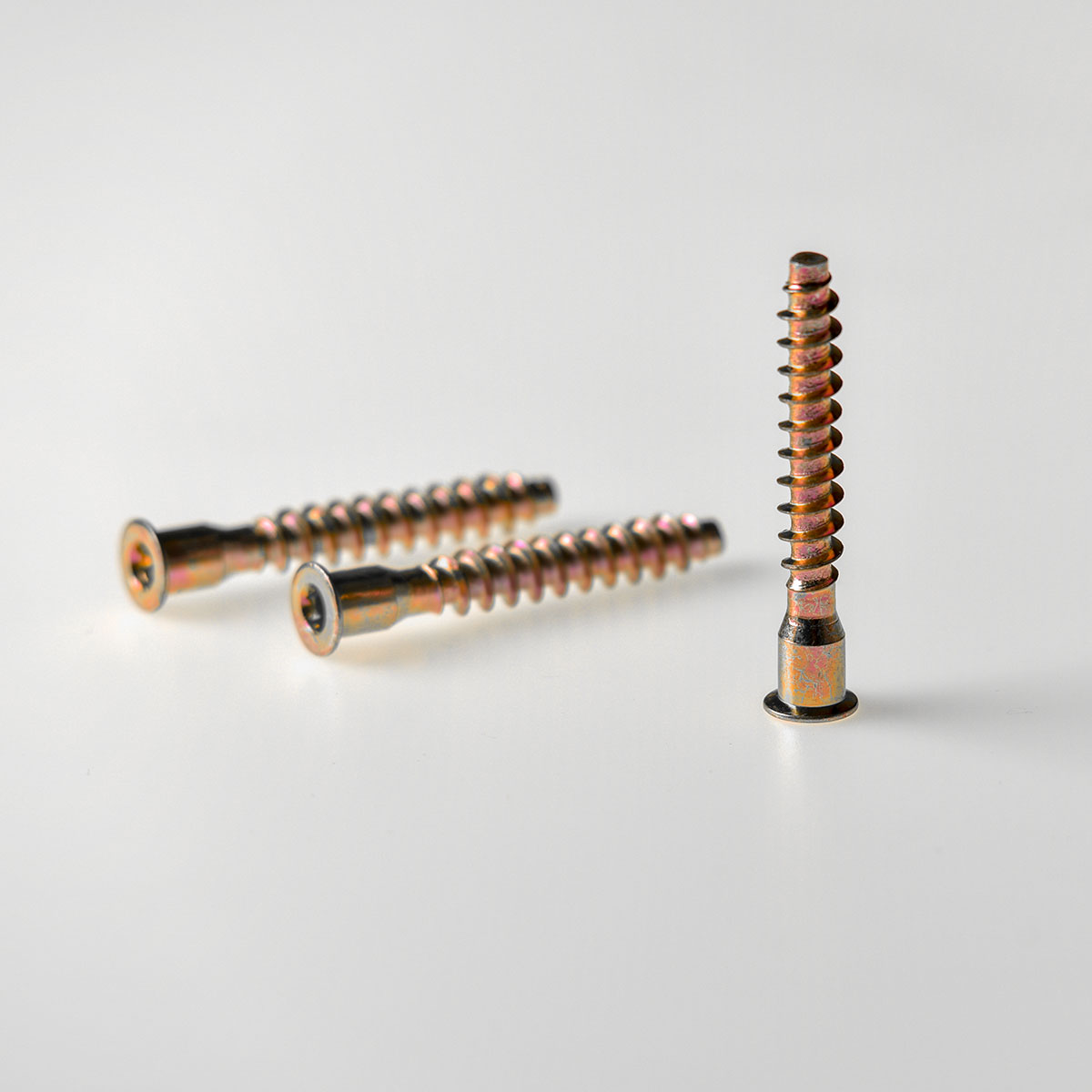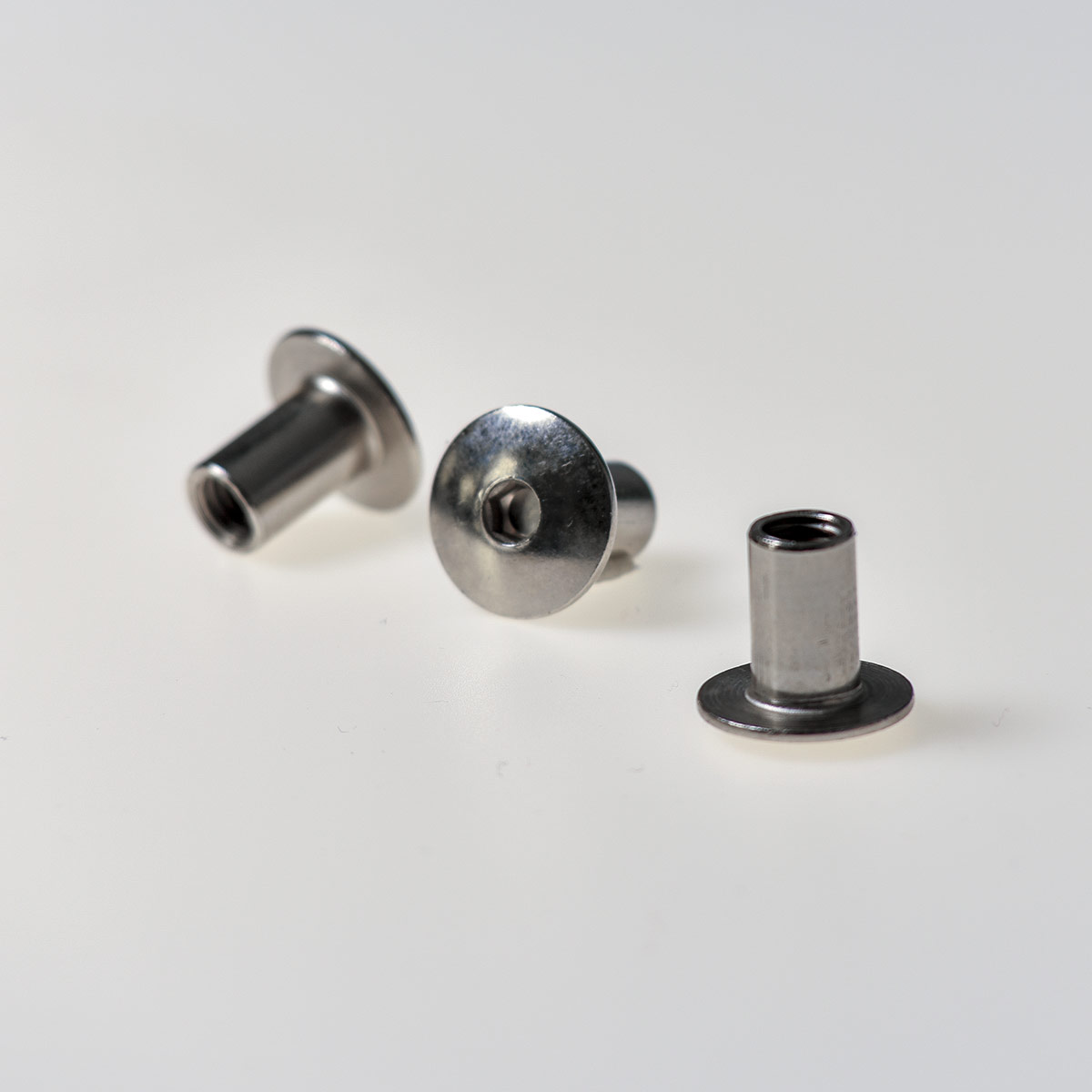 Sleeve nuts
The Mauri sleeve nuts range has the variety to meet your connecting needs. A sleeve nut can be used in combination with another part with a similar head geometry. When tightened, it forms a connection where material is clamped between the two heads. The smooth head can be used as a design feature for improved aesthetics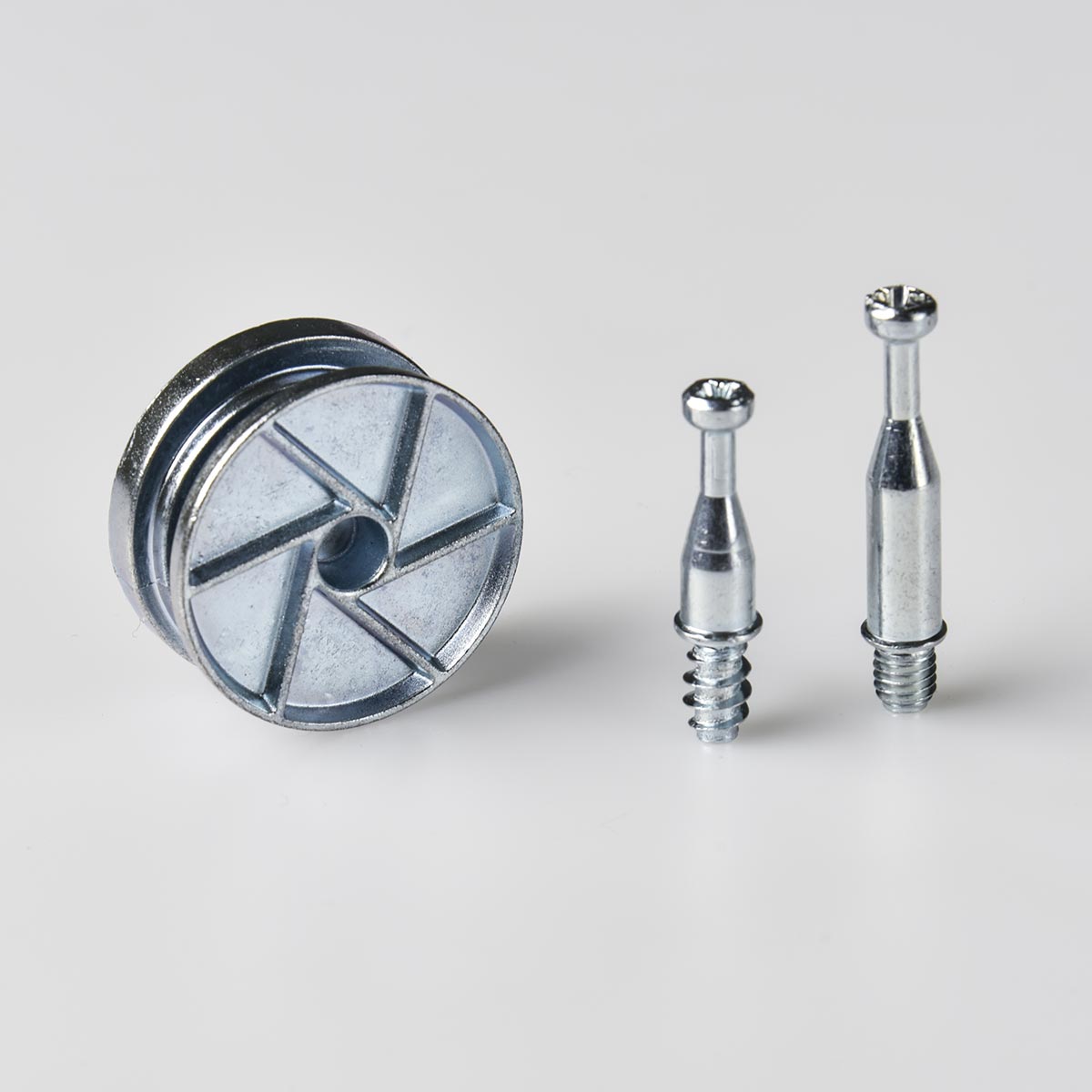 Connecting fittings
Mauri's connecting fittings offer various solutions to make secure joints which can be disassembled. The category also includes 180 degrees joining systems, used for worktops or for wardrobe doors, or 90 degrees, ideal for corner joints and cabinet frames.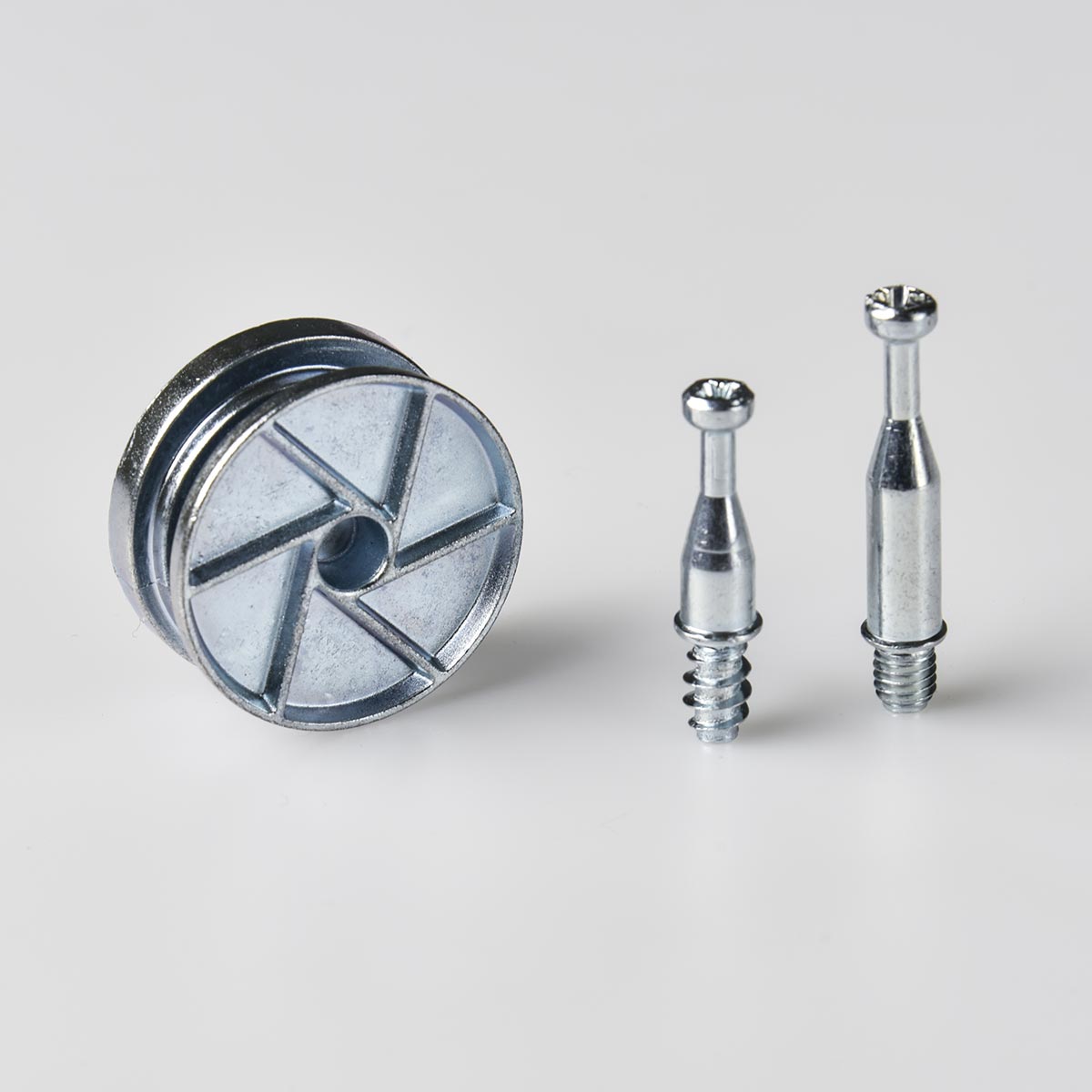 We PRODUCE cold forged fasteners
Mauri's catalogue offers an extended selection of products designed for all the industry's needs: a complete range, which comes from extensive experience and constant improvement in the field, to always be up-to-date.
We CREATE solutions
Every day we create new solutions to make your job more effective and your production processes more efficient: we share our know how to our customers for high-quality results.